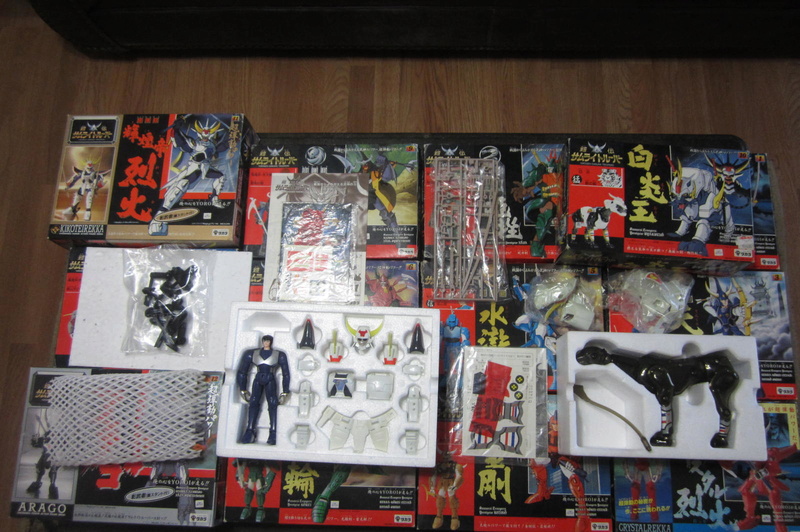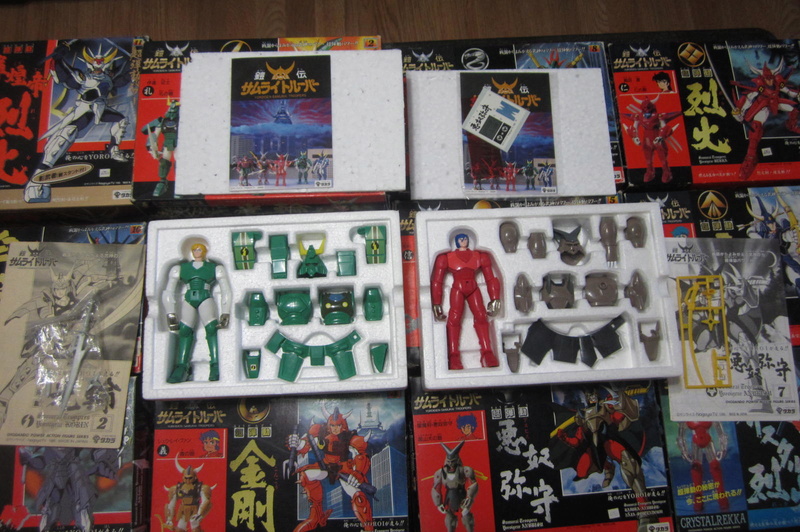 I no longer have space for these guys so I'm selling it as the entire collection to a collector who wishes to take great care of them. This is the original 1988 Ronin Warriors Toys made in Japan. It's even got the Ultra Rare Ryo that ISN'T shown in the little collector books to buy. Normal shelf wear etc on boxes, some may be missing a weapon pieces or a sticker like cye for example, (all armor parts there - except for Hariel missing small piece, the yellow back part of his helmet), some others have in-tact spurs, stickers etc. as you can see in the pics that I've posted. Let me know if you need any more pictures and I'll be happy to help with that/with any questions you may have before purchasing.
The Collection Includes:
1. Ryo
2. Sage
3. Rowen
4. Kento
5. Cye
6. Dais
7. Cale
8. Sekhmet
9. Anubis
10. White Blaze  
11. Hariel
12. Talpa  
13. Special Edition Crystal Ryo
Asking 1200 EURO . Take Paypal Only. What you see in the photos is what you get. Have a nice day. Will help you with part of shipping cost to Italy or another country.
Ultima modifica di panthershockey27 il Mar Mag 30, 2017 3:31 pm, modificato 1 volta

panthershockey27

JUNIOR




Numero di messaggi : 16
Data d'iscrizione : 18.07.16



Hello excuse me, could you put the price in euros?
jetfire ha scritto:Hello excuse me, could you put the price in euros?
updated to euros =)

panthershockey27

JUNIOR




Numero di messaggi : 16
Data d'iscrizione : 18.07.16



Thank you

---
Permessi di questa sezione del forum:
Non puoi
rispondere agli argomenti in questo forum